Pretty much without fail when we move into a "new" home we generally start with replacing lighting. I know that may seem strange as it would make most sense to start with paint, but for me sourcing the right lighting is one of the more difficult tasks. It would seem like it would be fairly simple as my taste runs more toward the traditional side (in general) but finding the right light at the right price just tends elude me (especially vanity lighting)!
Even before I walked into our new home in Virginia Beach I had started the search for new lighting, specifically dining room, family room and eat in kitchen lighting. I found this light at World Market. 
It looks perfectly suited for a causal coastal vibe and at $200 it wasn't going to break the bank. Plus I have plans to modify it by wrapping the metal rim in either sisal or leather lacing, basically making it look more upscale for very little money and effort! The other thing about this light I love is that it has 4 bulbs (40 watt each) which since I'm using LED lights I can use a higher wattage and add a dimmer to adjust brightness as necessary.
The other light I found that I'm totally excited about is for the family room. It's from Ballard Designs and at $400 it's not exactly cheap but I totally think that it is priced very nicely!
Unfortunately the light is backordered until July, but I plan on it setting the tone for the whole room. I've also decided that if for some strange reason we LOVE utilizing the fan/light combination that's currently in the family room I can use this in the dining room, bedroom or the foyer I think it's that versatile.
There were some other options I considered for the dining room, but I want to wait to get the bamboo light installed before I pull any triggers.
How cool is this one though? Very masculine I know, but I'm totally digging the feel of the leather and brass! It's by Savoy House and it'll cost about $600 depending on where you source it, but it's pretty bad ass looking and my Hubby totally loved it of course!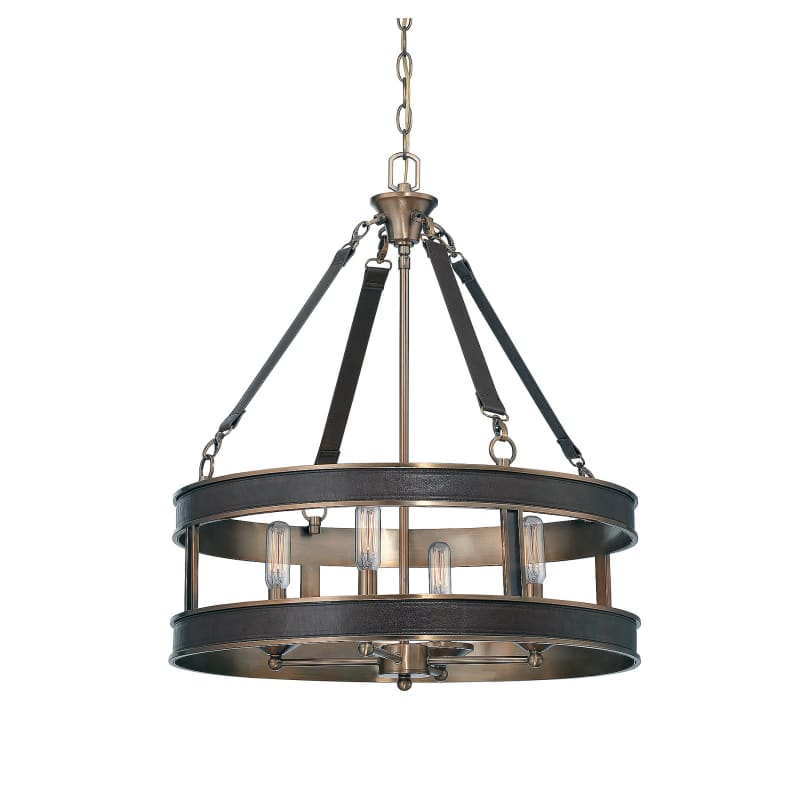 I also saw this bad boy at Lowe's and while I like style a lot it wouldn't jive with our dining room furniture and that furniture is not going anywhere…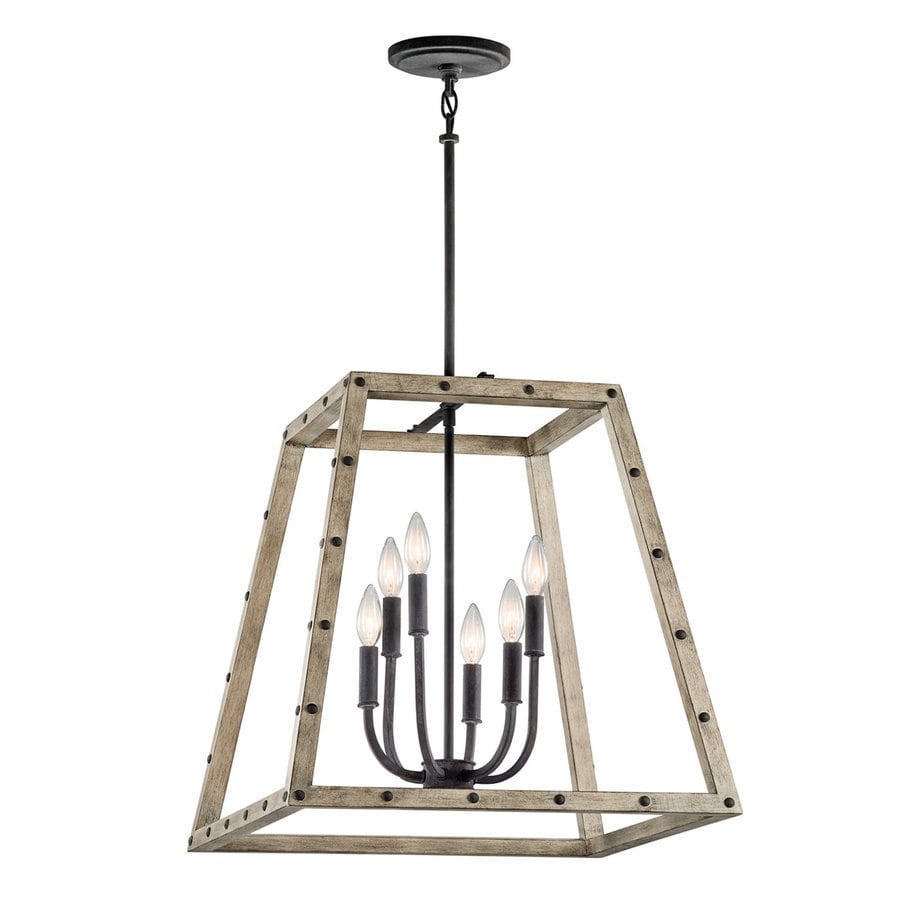 My hubby installed the beaded chandelier already and I'm thrilled with how it looks even if there's no table there yet…
We also installed these Lutron motion sensor lighting in the two master closets, it is just so convenient (or lazy) to be able to walk into the closet and not have to turn on the light. We set them to turn off after 1 minute of no movement or we can manually turn it off ourselves, which for some reason is no problem for me to turn them off but I do want them to come on automatically… go figure! Super easy to install by the way…
Another item we just "had to install" was this Lutron remote control dimmer for the master bedroom and media room. We love being able to remotely control the lights and we were used to it as we installed two of them in our KY home in the master and the media room as well. They are super easy to install as well, but if you have little kids (or maybe just irresponsible teens) you may want to find a place to store the remote so you always can find it, but I did find out that you can buy a new remote if the old one is "misplaced"…
So I have a crap ton of lights to replace, but it may be that I get to the painting before I buy more lights… we'll have to see as I am still living in Louisville until June 1st (last day of school) and Hubby is already living in the new home like a nomad without any permanent furniture, so I don't have a lot to do but pack and daydream about our new spaces!
While I was at the new house for Spring Break I needed a place to set my coffee etc. down while I was watching TV (this is how Hubby is living for 8 weeks!) so I found a cool antique store with lots of goodies and found this TINY table for $20! I just love it and I plan on using it in a bathroom after the "real" furniture arrives, but it is so dang cute I smile every time I see it! I mean it's SUPER tiny!
So I'm off to pack a few more boxes, I did a little calculation and determined that if I pack just 2 boxes a day I will be done by the time the movers come, I hope that is the case as I'm pretty much sticking to that number!
Thanks as always for stopping by…
Until next time…
PS Have you ever tried this Grapefruit Vodka? If not you might want to it's delicious, I enjoy it mixed with La Croix Grapefruit Sparkling Water… they have other flavors too if you're just not into grapefruit…