Do You Have Decorating or Project ADD?
Do you have decorating or project ADD? You know what I mean right..? It's when you start one project and then **BOOM** something "needs" to be done somewhere else and you're like ok lets work on that, meanwhile your first project sits patiently waiting for you to return? I admit it, I have it.. and bad! I'm pretty sure it's genetic though as I grew up in a house of unfinished projects… so even though weeks ago I started my kitchen island remodel I decided to work on the basement guest bedroom. Why you ask? Good question, thanks so much for asking… well it's because I found the queen bed frame I had been looking for since we moved here so I was like YAY time to knock this sh*t out!
I knew I wanted a blue/gray color in the room (probably because it was an easy choice, I'm getting color lazy it seems) so I decided to use my mixed up bucket of paint as a base coat / primer for the walls. You see I have a 5 gallon bucket that I have been using to dump leftover paint into. For example I had 2 gallons of paint that was mixed for the Family Room that came out too blue, the rest of the paint in there are samples that I have purchased as testers but never used, below are just 6 of those… I think I had 10 or so in total!
I dumped all of the samples in the bucket, knowing the color would be in the blue/gray range because that has been all I have been testing… no ADD there!
Here it is all mixed up (which took FOR-EV-ER), it's a very pretty color, but I was still just thinking of it as a base color or primer.
This is the basement guest bedroom we are working on, and THAT piece of beauty in the center is the queen bed frame we bought off Craig's List… YUMM!! It is much taller than it appears in the picture, you see we have 10 foot ceilings in the basement!!! Seriously, who has 10 basement ceilings?!
The two tables I am using as nightstands were originally different colors, but I painted them both black for this room. Nothing fancy, just some black satin spray paint, I'll spare you the totally boring details…
So I painted the walls one coat of the paint (which I will henceforth call Stella Blue) and I stood back and was like Hmm… I think I like this color. However, feeling like I needed a second opinion I asked my Hubby and his immediate reaction was "Nice, I really like it"! Good enough for me, press on! So we decided to paint the room Stella Blue and work on the rest of the decor from there.
Here it is all ready just for our guests to enjoy!
The pendant lights you may have seen in my rewiring light tutorial, if not please check them out they are super cool!
The chandelier was an inexpensive buy from Lowe's, but looks SO much better (and more romantic) than the fan/light combination.
Right now we have this area setup with a mirror, but eventually there will be a TV here in case our guest want to watch in bed. There is already a TV in the sitting area of the basement they can enjoy for now. Also, I'm using my vintage laundry basket to hold additional blankets and pillows.
I had extra curtain rod holders left over from other rods, so instead of buying a new rod set I bought a $7 1″ wood rod from Lowe's. I spray painted it black and added some custom finials I made from vintage glass doorknobs (to see how to make them check out my tutorial here), it's inexpensive and I love the look! The curtains I made for the Family Room in our last home, but they now work perfectly in here.
We also bought this cute vintage wrought iron ottoman and the quilt on the bed from a local antique store Sugar Babe Antiques. The quilt is a new one, but had the most perfect spring colors I had to have it!
I love the idea of using the ottoman as a place to put your luggage, shoes or maybe to charge your iPad or computer.
Ok, this is another HUGE score off Craig's List, please don't be jealous! I bought a set of 4 of these fabulous vintage (60's?) Drexel Heritage X base chairs for a can't beat it price. The wood has a little wax buildup but the leather is in perfect condition. The guy I bought them for said they were his mother's and she used to have her friends over every week for Bridge and they would sit in these chairs and have a great time… I always love to hear a good back story to pieces I pick up!
I'm keeping them as is, I love them and all I need to do is find the perfect place for the other two chairs!
Last, but not least, is the beautiful view our guests will have of the backyard. While the yard has not yet woken up from it's winter nap it will be pretty once it has. They will also probably get to see the deer family that wanders through our yard in the morning then again at dusk. I'm not their biggest fan because our dogs like to eat the generous amounts of poop they leave behind, but they are very pretty…
I'm so pleased with how the room turned out. It has a very calm & relaxing feel to it that I hope will help our guests will enjoy.
As we had to purchase very little to update this room it was a pretty easy, quick update. We spent about $350, including the bed frame, which I think is great considering we decorated a whole bedroom! Now the room is ready for guests and I can be distracted by concentrate on finishing up that kitchen project! Or maybe I'll start on the laundry room instead, who knows…
Just keeping it real over at the UYOM house, here's hoping you finish up your projects too
See you soon!
Linking up to these parties:
Between Naps on the Porch, Coastal Charm, A Stroll Thru Life, The Dedicated House, Elizabeth & Co., Savvy Southern Style, Domestically Speaking, From My Front Porch to Yours, French Country Cottage, My Romantic Home, Redoux Interiors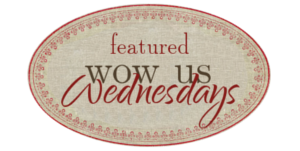 About Susan @ Uniquely Yours or Mine
Hi, my name is Susan and I'm a furniture hoarder… whew, now that I have said that I feel so much better! Anyway, I started this whole furniture refinishing and blogging business in 2011 and I have LOVED every minute of it! It's not "easy" by any means but it allows me to utilize my creative side and meet lots of wonderful people… it is seriously my dream occupation! I have been refinishing furniture for myself for over 20 years but never gave any thought to doing this for others until my kids had gotten to the point that they didn't need me as much… sad but true! So now I'm a stay at home mom and wife who has decided that fixing up and painting furniture is so much more rewarding than vacuuming and grocery shopping… my house is never quite as clean as I would like for it to be and there is furniture everywhere… but I couldn't be happier! I hope you can come along on this journey with me!
Posted on March 31, 2014, in Interior Spaces and tagged basement, basement bedroom, bedroom update, blue gray bedroom, craig's list, decorating, Drexel Heritage X base chairs, guest bedroom, pendant lights, springtime, Vintage furniture. Bookmark the permalink. 28 Comments.